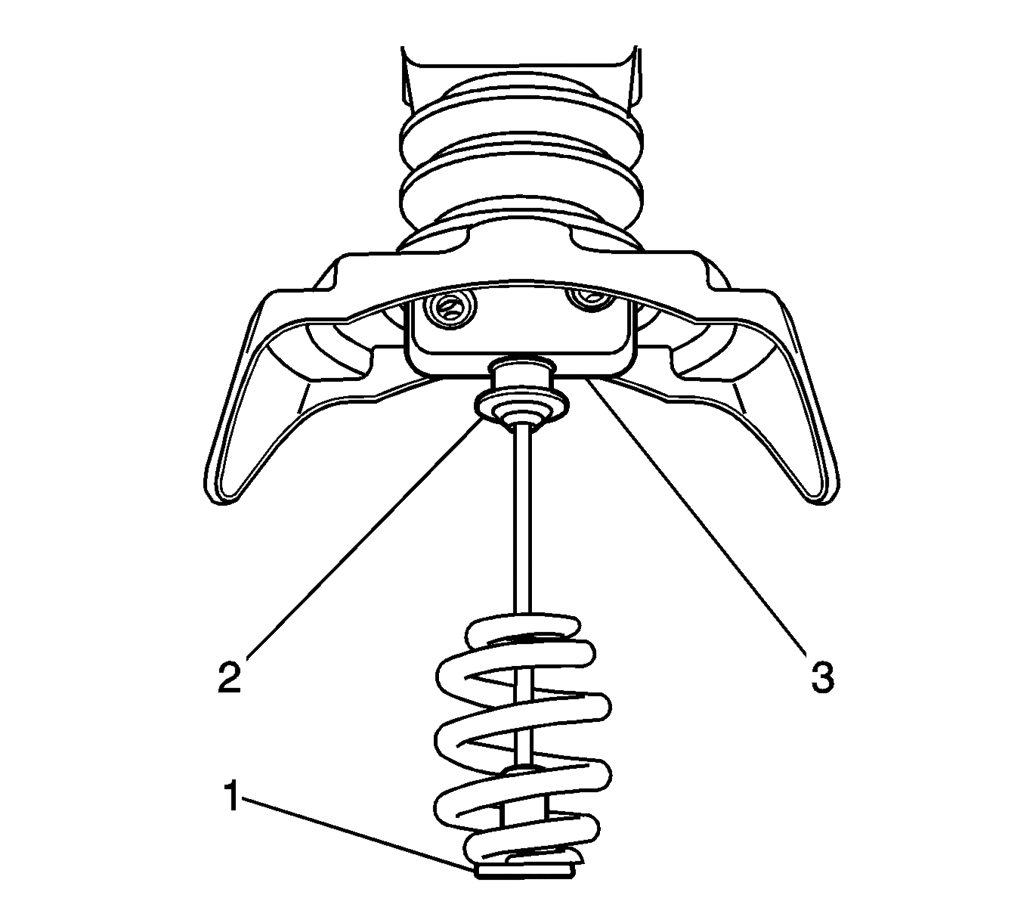 Important: If the spare tire hoist has been fully raised without a spare tire in place, the secondary latch mechanism may have become engaged. If this has occurred the hoist will not lower and the following steps will need to be followed:
1. Rotate the hoist shaft counterclockwise until approximately 15 cm (6 in) of cable (1) is exposed.
2. While holding the latch pin (3), fully depress the latch button (2) and release the secondary latch from the hoist assembly. Some side-to-side and/or up-and-down movement may be necessary to disengage the latch mechanism.
3. Continue rotating the hoist shaft counterclockwise in order to lower the hoist the rest of the way.
4. If this does not release the secondary latch, the spare tire hoist will need to be replaced.